About Us
The Tile Mob was founded in 1976 as a tile distributor that would be different from others in two main ways:
1). We would supply designer tiles from the best manufacturers in Australia and around the world and
2). We would back it up with sales and technical advice that was second-to-none.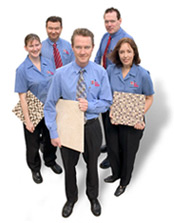 Through these goals, we have become recognised as one of Brisbane's finest tile importers & suppliers. As a family-owned independent trader, we are not linked to any single manufacturer or wholesaler so can offer the best advice on your tiling project.
Discerning homeowners, interior decorators and architects turn to our vast selection of wall, floor, specialty & niche-market tiles sourced from high-tech international and Australian factories through to single-artist studios to create residential and commercial spaces of distinction.
Regardless of your project's size or complexity, turn to The Tile Mob to get the right tile for the right job, every time. We're big enough to provide global best practice yet small enough to take a personal stake in your project.
Tile Stylists
Designer Wall Tiles
Looking for the latest in design trends? Not sure what you want? We have the product and design expertise to help you arrive at a decision that's right for you.
Our experienced team of tile stylists draw on years of industry experience as well as ongoing training to offer you the best advice on your next tiling project.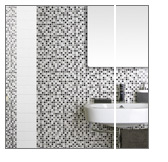 We assign a tile stylist to your project to help you with tile selection, colour coordination and layout, as well as design ideas to inspire any space. Our tile stylists not only take a personal stake in the success of your project, they accept responsibility for your order from start to finish, and long after the cash register has rung.
They establish a clear agreement on what is to be delivered, how delivery will take place, milestone dates and price. They're approachable and each can quickly retrieve your order information at anytime as required. They handle the smallest details of your order so your experience with us is an enriching one and without any hassles.